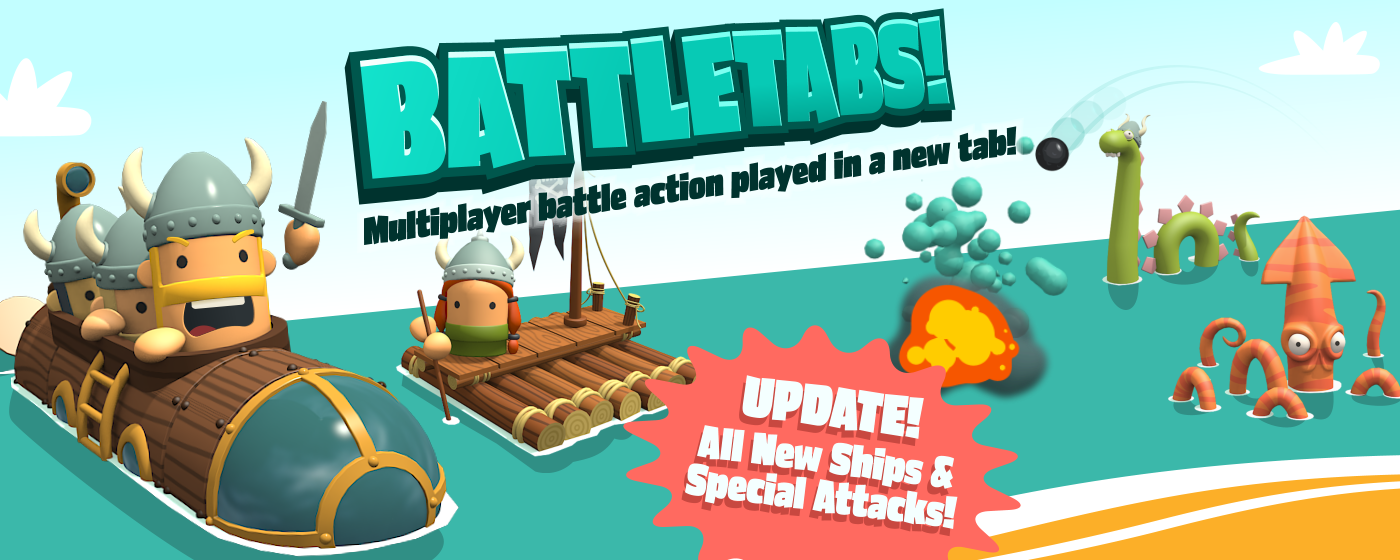 BattleTabs
(Click Run game above to play in full-screen mode 👆)
BattleTabs (itch.io early access)
Play with Friends! Battles with viking ships with your friends and other players. Queue up multiple matches and play a few seconds at a time in-between studying / working!

⛵️Features:
Super Bite-sized Gameplay, Perfect for the Few Seconds You Have to Take a Break in-between Tasks
Play with Your Friends!
Intense Multiplayer Action with Unique Ships and Monsters
Turn-based Classic Gameplay with Exciting Special Attacks
Two game modes. Play Intense mode in real-time, or take longer turns in Casual mode.
Queue Up Multiple Matches
Vikings!
How to Play BattleTabs: http://bit.ly/play-battletabs
You can also Install BattleTabs on Chrome

🛶Find us on: